Services OverviewTechnology
Home Builder Software
Leverage the most effective technology and sales training in the industry.
All of your sales tools under one roof
Leverage New Home Star's technology and approach to create a consistent customer experience and power performance across all of your communities. From veterans or newcomers to leadership, over 500 people across the U.S. and Canada use New Home Star's proprietary platform to bring their teams together, access data-driven insights, gain sales and marketing skills, and achieve their sales goals.
What's Included
Connect your team in one place
The social aspect of the platform brings your whole sales team to one place where they can connect, share success stories, and compete through our gamification system.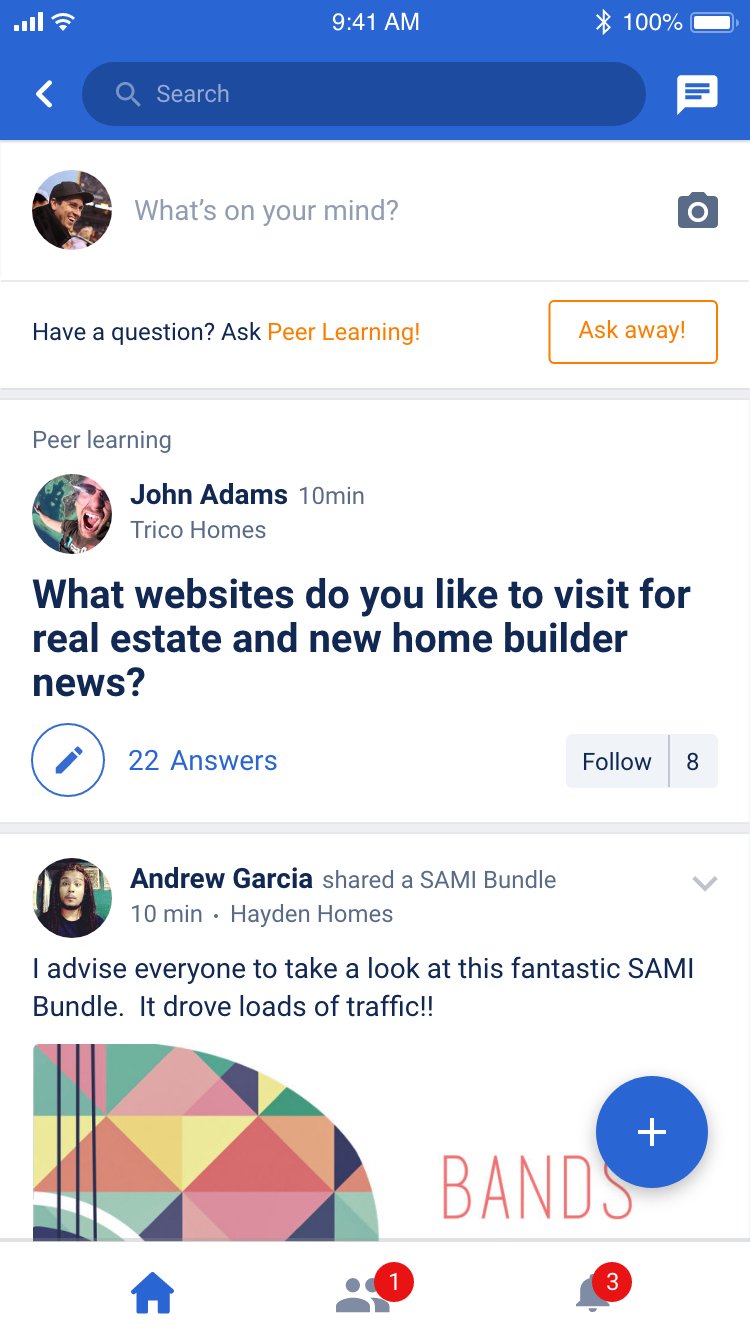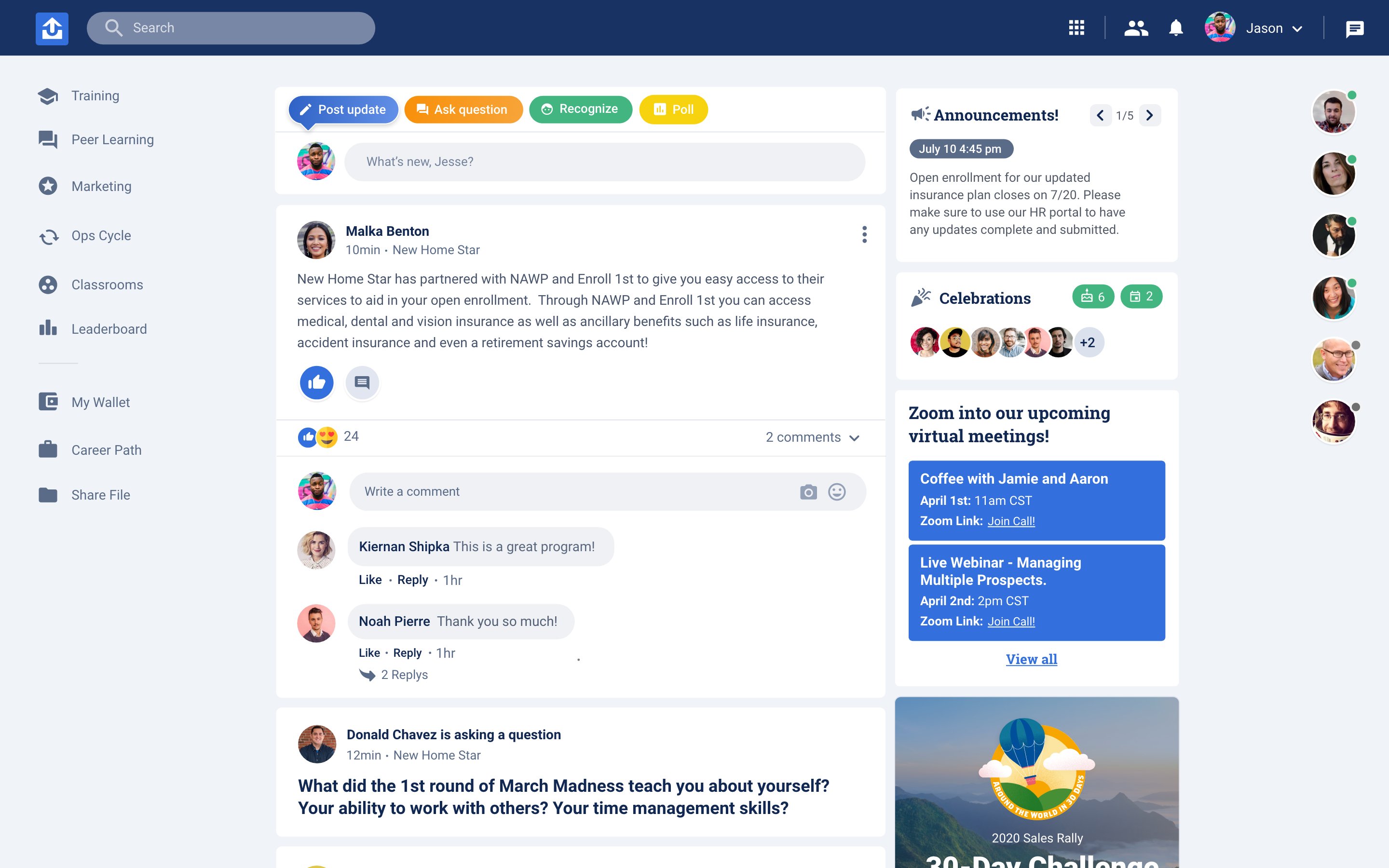 KEY HIGHLIGHTS
Social Feed
Keep everyone on the same page with a social feed that drives culture.
Gamification
Earn badges, win prizes, and have fun competing against other peers in the industry.
Profile
Customize your profile and connect with the largest new home sales network in America.
Chat
Connect with fellow sales professionals using our chat system built into our platform.
Mobile App
Access the sales enablement platform on your mobile device with our app available on iOS and Android.
Comprehensive
Real-time activity insight
Analyze your sales metrics, training progress, and marketing activity with over 30 standardized reports that can be pulled for the entire organization, select communities, or on an individual user basis.

With this data available at your fingertips, you'll be sure to gain additional insight to broaden your depth of understanding of what is happening in the field.
Accelerating home sales with some of the nation's top home builders: