TeamsTechnology
Technology
Learn about our career opportunities for those interested in the development of our proprietary New Home Connect™ technology platform.
We are the Technology team
We create the products that fuel our business
We are collaborative visionaries excited about tackling the hard problems related to modern technology.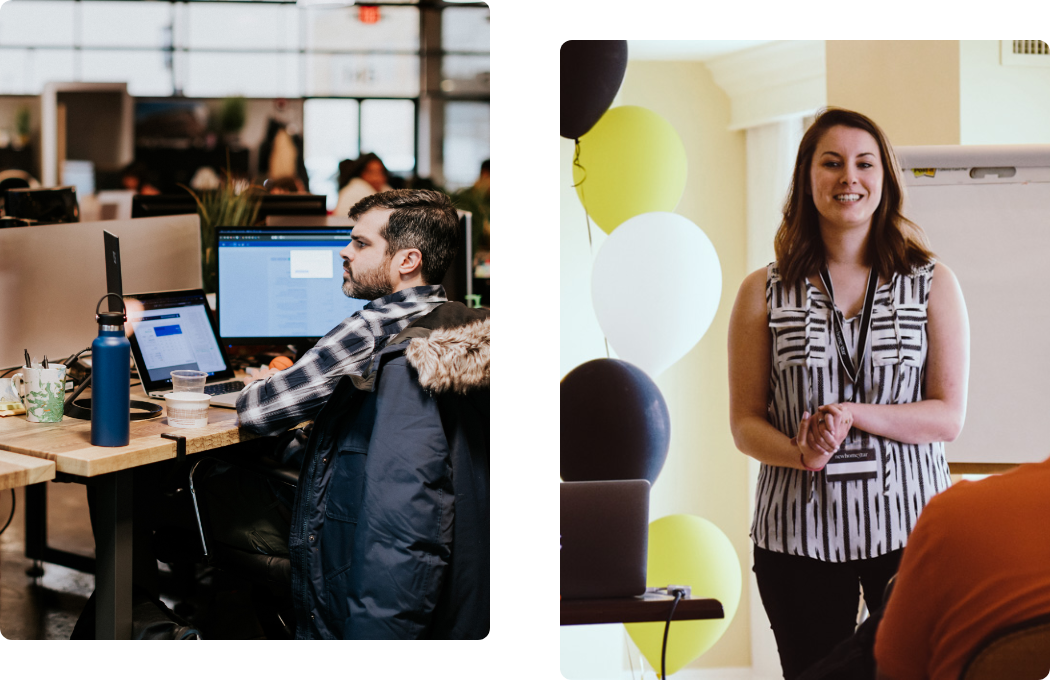 The tech
New Home Connect™
Launched in 2010, New Home Connect™ is the industry's most comprehensive enablement platform. The online platform delivers a fully integrated center for performance tracking, professional team development, and prospect management designed with salespeople in mind. As a result, sales agents and home builder operators gain unparalleled access, engagement, and visibility while simultaneously improving performance and accountability.
Some perks
Technology team perks
Enjoy a fast-paced environment that will challenge and reward you at the same time. Our collaborative environment also comes with many cool perks!
Exciting tech
Join a talented team to work on a SaaS platform that is changing the game.
Growth budget
Pick your conference of choice for continued learning.
Flexible hours
Adjust your plan to work more efficiently with a flexible start time.
Chillout space
Ping pong table, outdoor patio space and comfy couches for you to relax.
Remote work
Enjoy the flexibility of getting things done from home or at the office.
Complete health plans
Select from multiple options of healthcare plans.
Support network
Receive quick and collaborative support from other departments.
Thoughtful recognition
Get recognized for the great work you do with our Rockstar program and awards.