What we're all about
New Home Star is a modern new home sales management firm with a vision to leverage technology and top sales talent to drive smart sales processes. We recruit, develop, and manage elite sales teams for builders across North America, giving our customers time back to focus on what they like to do: building the best new homes.

As the market evolves, so do we. We focus on the growth and performance of our sales professionals, providing excellent career paths and training opportunities to build a dynamic team of sellers that's always advancing.
Tracking our 2022 growth
9,000+
New home sales
$3.5b+
Sales volume
500+
Team strong
25+
Markets served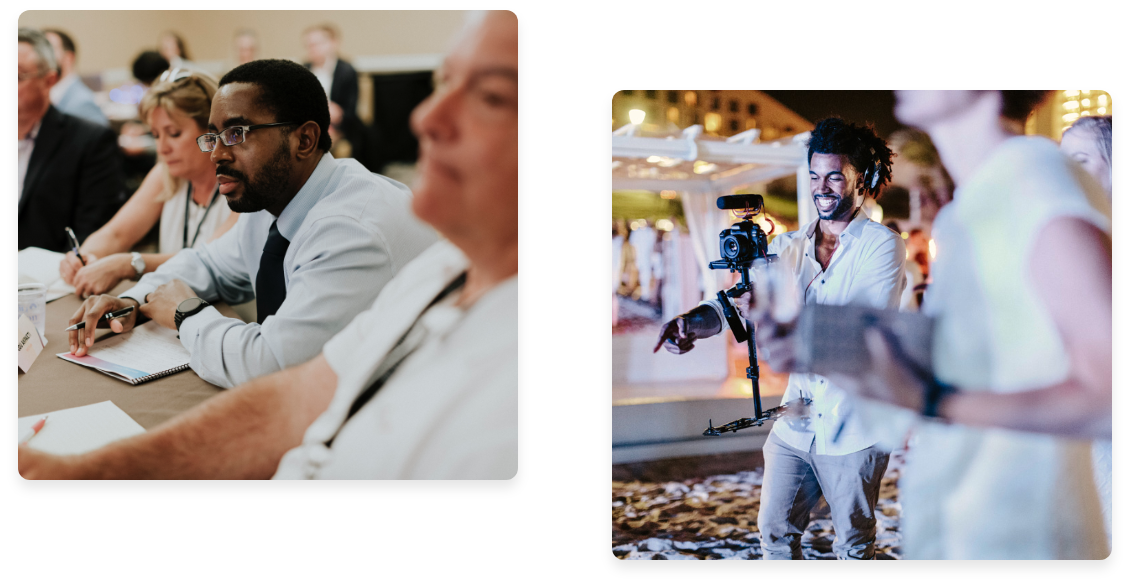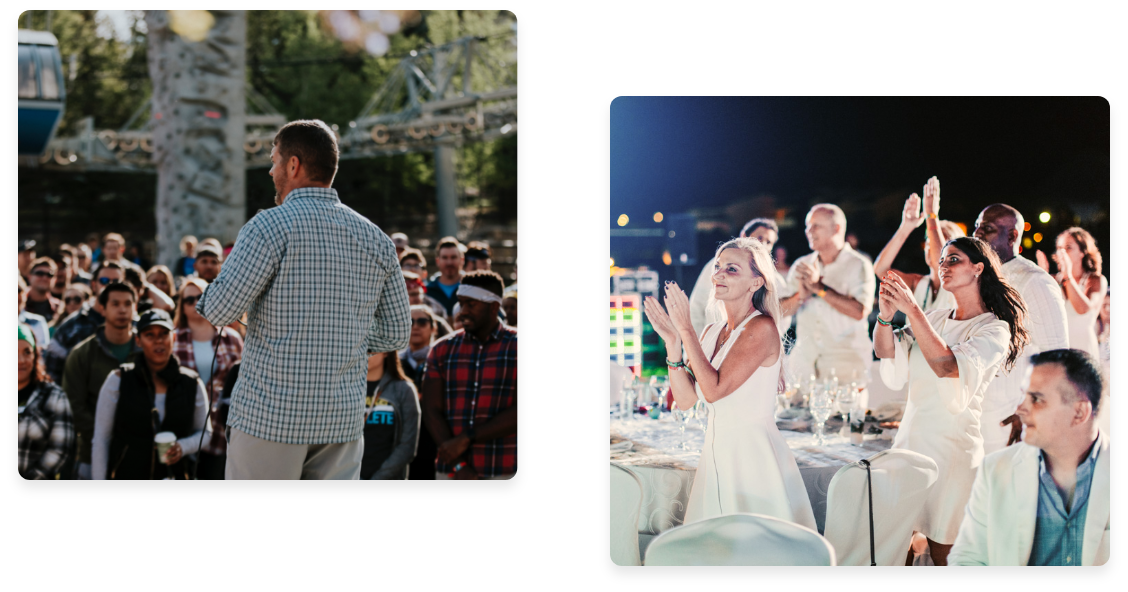 Our roots
New Home Star was founded by David M. Rice on a shoestring budget in his spare bedroom with one big idea: he wanted to change the way new homes were sold with technology and teamwork at the heart of his approach. Despite launching during the worst-recorded housing crisis, the organization steadily grew by providing a premium, data-driven experience for customers, home builders, and staff — emerging as the largest private sellers of new homes in America.

Today, New Home Star still lives by its same early-day core values, tech-driven focus, and entrepreneurial spirit that has propelled the firm to market leader status, all without taking on any debt or partnering with outside investors. We also love our more than 150 custom t-shirt designs that can be earned and are treated like currency!
Our core values
Our core values are an active part of everything we do. Each one reminds us to stay true to ourselves while driving amazing outcomes for our clients.
Provide excellent careers for our people
Our people are what differentiates us. When they thrive with the best resources and support in the industry, so does our business.
Provide solid value for our partners
Strong builder partnerships with constant value creation for our builder partners is the foundation we grow upon.
Sustainable premium service provider
Our entire business model is designed to create the best competitive advantage our builder partners can attain.
Give in meaningful
ways
We believe that being a steward of the communities that we operate within is more than just the right thing to do.
Our Leadership Team
With over 100 years of combined experience, we have a well-seasoned team at the helm.
David Rice
Founder
David Rice is a homebuilding industry expert, sales and marketing authority, and the architect of New Home Star. Recognizing an opportunity to provide a specialized sales outsourcing service to the homebuilding industry, Rice left a national role with Pulte Homes and launched New Home Star in 2008. Prior to New Home Star, he spent nearly a decade with Pulte Homes as Vice President of Sales and Marketing for their DiVosta, Del Webb, and Pulte brands. As Corporate Vice President of DiVosta Homes, Rice led Pulte's top-performing division to nearly $1 billion in single-year sales revenue. The beginning of Rice's career was spent "on the floor" in new home sales offices throughout the metropolitan Detroit area. There, he set the state record for the most new homes sold in Michigan in a single year. He went on to become the youngest vice president in a Fortune 150 homebuilding company with more than 14,000 employees. Today, Rice spearheads New Home Star, a leading sales management firm that partners with some of the largest homebuilders in the U.S. and Canada. He is married to his junior high school sweetheart and has three children, is a graduate of the University of Michigan, attended Harvard Business School, and is Founder and Chairman of the charitable organization, Debbie's Closet™.
Keith Mckinney
People Development
Keith McKinney is one of the most dynamic leaders in the new home sales industry. As the Vice President of Organizational Development, he is directly responsible for personnel development on all tiers of New Home Star, application of our national sales training programs, and maximizing the sales performance of all associates across each division. Keith's vast understanding of the new home sales process combined with his unique and commanding leadership style has propelled him to play a vital role in several other organizations, and our own.

Keith is an award-winning sales and management professional who has been operating in the new home industry for more than two decades and has been with our organization through its very inception. Throughout his career, he has been recognized as National Sales Leader of the Year, State Sales Manager of the Year, and Regional Sales Professional of the Year. Through these accolades, Keith has shown an expertise in expert-level sales training, organizational management, community marketing analysis, and people development. Keith's strong belief that New Home Star offers individuals a unique place where they can find the resources needed to have an excellent career beyond their own vision of themselves is what motivates him in his position to be a leader in driving the award-winning culture at New Home Star.

He finds joy in watching people achieve their maximum potential while being an integral part of their career path along the way. To further develop his skills, Keith received an MBA from American Public University and is currently in the process of obtaining his Doctorate in Organizational Leadership. In addition to his studies, he also serves as a member of the University of South Florida's Digital Marketing Advisory Board and the National Sales Network. Outside of his many responsibilities, Keith enjoys spending time with family, working on musical composition, and carries a love for theater arts.
Achievements
2018 Sales Leader of the Year

Dallas/Fort Worth Sales Manager of the Year
Mary Lindeman
Corporate Operations
Mary Lindeman currently serves as the Vice President of Business Operations for New Home Star and oversees our Corporate and Business Operations. With nearly a decade of experience at New Home Star and over fifteen years in the home building industry, Mary was able to develop and foster her profession in one of the most volatile times in the industry.

Mary's tenacity to succeed while doing meaningful work helped her persevere through the entire Career Path at New Home Star. She has worked in our Chicago, Oregon, and northern Colorado divisions as Director of Sales and also oversaw sales operations in Texas and Florida as a Senior Sales Director. She now spearheads installing operations with new and expanding builder partners, implements national builder initiatives, and leads the national Online Sales division. Mary also provides support to the company through strategic marketing, management consulting, and business development, and she was named the 2018 & 2020 Corporate Leader of the Year, Sales Leader of the Year in 2022, and was selected to ProBuilder's Forty Under 40 Class in 2022.

Starting as a Sales Manager in Chicago and quickly moving into several Director roles, her unrelenting work ethic and involvement in the organization have brought unprecedented value. Born and raised in Michigan, Mary received her Bachelor's degree in Marketing from Central Michigan University. She currently lives in Chicago, IL but has provided her vast knowledge, commitment, expertise, and work ethic to this organization wherever she has been needed.
Achievements
2018 Corporate Leader of the Year

2020 Corporate Leader of the Year

2022 Sales Leader of the Year

2022-23 Silver Award for Online Sales Team of the Year (NAHB)
Nate Amidon
Sales Strategy
Serving as Regional Vice President, Nate Amidon oversees all sales and operations for our builder partners in the southeast. As one of the longest-tenured team members at New Home Star, Nate has been an integral part of building New Home Star from the ground up. With more than a decade of experience in new home sales and sales management, he brings a unique perspective shaped from working with three of the largest private builders in the country, as well as mid-sized builders all located in various markets.

During his time with Pulte Homes, Nate was recognized as Top Sales Associate and awarded for achievements such as Best Performing Area in Chicago and Manager of the Community of the Year in 2010. In 2016, Nate received New Home Star's Sales Leader of the Quarter award for his outstanding performance, and in 2017, he won the prestigious title of Sales Leader of the Year.

Nate strives to be the support individuals need in their life, whether that means being a coach, friend, critic, or voice of reason, and looks for any way that he can help others grow, just as people have done for him. He received a Bachelor's degree in Economics and Philosophy from the University of Illinois and currently belongs to the National Association of Home Builders. Nate resides in central Florida with his wife and two young children, enjoying all that the Florida lifestyle has to offer — noting that trips to visit Mickey Mouse are plentiful these days.
Achievements
Best Performing Area in Chicago

2010 Manager of the Community of the Year

2016 Sales Leader of the Quarter

2017 Sales Leader of the Year
Our operations are nationwide
New Home Star is headquartered in Chicago with a nationwide footprint in the new residential construction industry.
C

urrent Markets

Explore our current markets around the nation in which we operate.